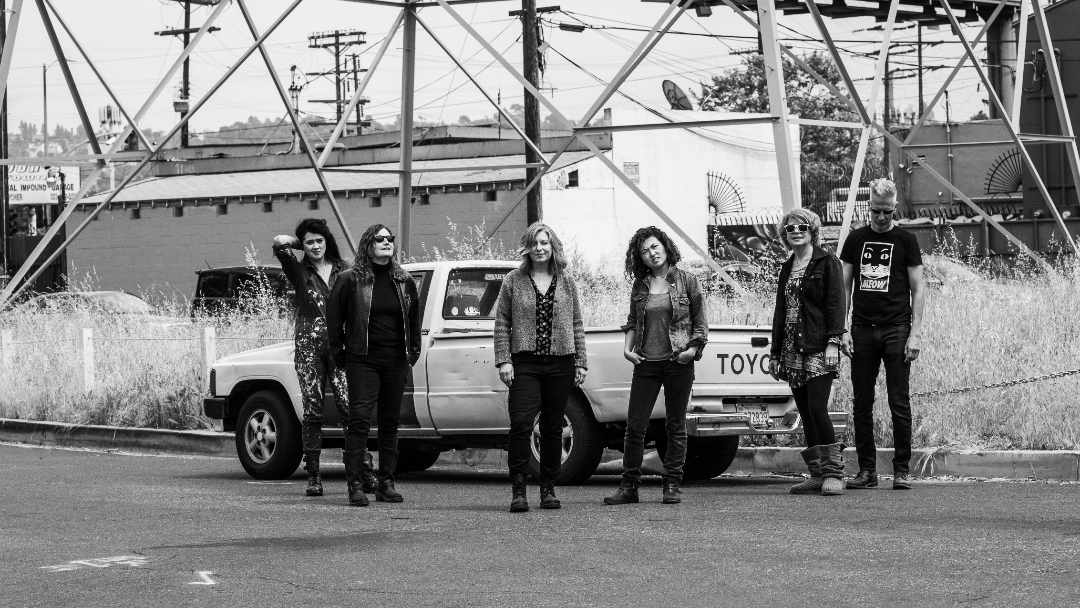 Staff
JEN KAYS, ARTISTIC DIRECTOR
Jen Kays is a painter and theatre-maker living in Los Angeles. She joined Circle X in 2003 and has worked on over 40 productions on the west coast as an actor, producer, director, dramaturg and scenic painter. In addition to her work with Circle X, Jen has collaborated with Ghost Road, Boston Court, Teatr ZAR, Temporary Space LA, Odyssey Theatre Ensemble, Printer's Devil, Shakespeare Festival LA and Center Theatre Group; she has performed at The Broadwater, The Getty Villa, South Coast Repertory, and The Grotowski Institute in Warsaw, Poland.
Jenkays.com
JENNIFER A. SKINNER, Creative PRODUCING DIRECTOR
Jennifer is returning to Circle X as a Board Member and Producing Director. A member since 2003, she performed in Leo Geter's "Naked Before God" and Sam Marks, "Bigger Man" along with her one person short "The Green Room". Jennifer has co-produced many plays with Tim Wright including Bad Apples, The Brothers Karamazov, and Battle Hymn. Additionally, she produced, co-created and directed Casey Smith in "Violators will Be Violated" and "At Some Point in the Process of the end of the World".
Jennifer is also the Director of Theater Rentals/Sales at Kinetic Lighting, Inc.
LISA SANAYE DRING, ASSOCIATE ARTISTIC DIRECTOR
LISA SANAYE DRING is a writer, director and actor. She has worked with Asolo Repertory Theatre, Humana Festival, The New Group, One Year Lease, Year Lease, Bread & Puppet, East West Players, Actors Theatre of Louisville, Playpenn, Bootleg Theater, The Blank, Sacred Fools, SCF at Son of Semele, Theatre of NOTE, and the New York, Hollywood, & Edinburgh Fringe Festivals. She was a finalist for the 2018 Relentless Award. Lisa earned a BA from USC and apprenticed at Actors Theatre of Louisville. lisasanayedring.com
SCOT ZELLER, LITERARY DIRECTOR
Scot had the good fortune of discovering Circle X not longer after its first production,The Eight, in 1996. Since then he's been involved in a variety of ways from grant writer, to front of house, to enthusiastic but inept set builder/painter. Twenty years on, he has Circle X tattooed on his soul.
DENA CERINO, PRODUCING ASSOCIATE
Dena has appeared both onstage and behind the scenes in theatres in Los Angeles for many years, as an actor, lighting tech/operator/designer, stage manager, etc. She has worked with The Road, The Odyssey, A Noise Within, PRT Co-Op, and most recently with Circle X. She also worked for many years in Las Vegas, as well as the Texas Shakespeare Festival and the Wheeler Opera House in Aspen, Colorado. Along with her gigs in theatre, Dena has worked professionally for several lighting companies in Los Angeles and Las Vegas, as a consultant,designer, in production, and rentals and sales. She has a B.A. in Theatre from California State University, Northridge.
KHARA FERNANDO, MEDIA DIRECTOR
KHARA FERNANDO is excited to join the Circle X family as Media Director. Khara earned her BA from CSULB and is a woodworker and actor in Los Angeles.
Holly Gabrielson, Marketing
A former literary director for Circle X, Holly Gabrielson has also at times been a network executive, a talent agent, a copywriter, a bad cocktail waitress, and a good Christmas party Elf-for-hire. She is thrilled to be back with her Circle X family again in a new role.
CASEY SMITH, ASSOCIATE ARTISTIC DIRECTOR OF ORIGINAL PROGRAMMING FOR PROJECTS RELATED TO HIMSELF
Originally from Seattle, WA, Casey has been living in Los Angeles for the last 40,000 centuries. As a member of Circle X Theater Co., he has appeared in Paul Mullin's Grendel, Jillian Armenante and Alice Dodd's Laura Comstock's Bag Punching Dog, and Tom Jacobson's Sperm. His critically acclaimed show At Play In The Valley Of The Shadow Of Chet received an LA Weekly Award nomination for Solo Performance. His solo show Violators Will Be Violated, directed by Jennifer Skinner, won the 2009 LA Weekly Award for Solo Performance. Violators… appeared in the 2010 Hollywood and New York Fringe Festivals and by special invitation at the 2012 XFest Festival of Experimental Theater in Edwardsville, Illinois. His latest solo show, also directed by Jennifer Skinner, At Some Point In The Process Of The End Of The World, opened in early 2015. Other work in Los Angeles includes Arlecchino in Marivaux's The Triumph of Love (A Small Company and Chautauqua Theatre Alliance), Ike in David Davalos' Darkfall (Sacred Fools), and the Cow in Padraic Duffy's Feet (Sacred Fools). Before leaving Seattle, Casey created a show called Frog1 with Chuck Harper and Jesse Aasheim, which premiered at Sin'n'Spin and was part of Edge Festival of Experimentation in the Arts. Other work with Aasheim and Harper includes Christopher Durang's Titanic and Joe Orton's the Erpingham Camp. Casey is a graduate of the University of Washington in Seattle.
Kemberly Alvarez, Box Office and Front of House Manager
Kemberly is very excited to be part of the Circle X family. She graduated from Cal Poly Pomona with a BA focusing in Theatre Education and Community. She has years of experience in Front of House and Box Office Management and truly enjoys all aspects of it. She is ready to showcase her skills to the world.
Kathleen Ressegger, Membership Director
Kathleen was introduced to Circle X in 2007 and jumped into stage managing after not working in the Theater since graduating from UCLA in 2000. She has worked with the Reading Series, Stage Managing, and Front of House. After leaving to do bit of traveling, she's back and excited to be working with the company again.
Board
Jen Kays
See bio above.
Jenn Skinner
See bio above.
Gwyn Fawcett McColl
Gwyn graduated with honors with her BFA from UC Santa Barbara all the way back in 1991. After spending a year as an intern at the Milwaukee Repertory Theater she spent three years earning her MFA at Penn State University. From there she moved to Los Angeles where she has been (more or less) ever since. She has taught theater at the high school, university and graduate levels and, while teaching, has served on numerous committees. She has worked in theaters throughout the country and brings what she learned from larger arts organizations to the Circle X board. She met her husband Michael doing a Circle X show and together they have two beautiful little girls and two very silly dogs.
Richard Augustine
Richard is one of the founding members of Circle X and has participated in many shows for the company. He has diversified his talents, moving into set and production design for both film and stage.
Bob Clendenin
Bob is very proud to have been a founding member of Circle X. He has appeared in City, The Eight, Great Men of Science and Marley's Ghost. He lives in Burbank with his wife and two sons and enjoys playing with tools and coaching Little League. He's on TV sometimes.
Jim Leonard
Jim writes plays, movies, and television. Published plays include The Diviners, And They Dance Real Slow In Jackson, V&V Only, Crow and Weasel, and Anatomy of Gray. His newest play Battle Hymn opened at Circle X Theatre in 2009 in Los Angeles to outstanding reviews. Jim was a member of New York's Circle Repertory Company for twenty years. Theatrical honors include three NEA Fellowships, a New York Villager Award, the Midland Writers Award, the Samuel French Best New Play Award, and the Dramatists Guild Award. He co-wrote the screenplay for Mira Nair's award-winning film My Own Country. He created the television series Close to Home (CBS), Skin (Fox), and Thieves (ABC); he wrote and produced The Marshal (ABC), Internal Affairs (NBC), Night Visions (Fox), Kilroy (HBO), and the American version of Cracker (ABC).
Rebecca Avery
Rebecca Avery graduated from Loyola Marymount University, Los Angeles. She has studied with the Atlantic Theater Company under William H. Macy, Felicity Huffman, David Mamet, and Scott Zigler. Rebecca is the co-owner of a pet care service. She has volunteered at various pet shelters across Los Angeles and San Bernardino County as well as doing training for dogs. She is also a teacher of Practical Aesthetics, an acting technique.
Tim Wright
Tim started as a company member in 2001 before becoming Artistic Director in 2004. In 2018, he stepped down from being Artistic Director and transitioned to Executive Director. (Artistic Director, Ex-Officio Board Member): Graduate of Montclair State University with a BFA in Theatre. After Graduation, Tim served as Managing Director of 12 Miles West Theatre Co., and as general manager for Circle X before taking on the role of Artistic Director in 2004. Recently produced Battle Hymn, Naked Before God and Lascivious Something for Circle X at [Inside] The Ford, Co-Produced The Good Book of Pedantry & Wonder and Stupid Fucking Bird with The Theatre @ Boston Court, and produced The Chinese Massacre (Annotated) and Bad Apples for Circle X at Atwater Village Theatre where the company has been in residence since 2010.